At the end of the Summer, I will be coming up on two years in Los Angeles. I have done quite a bit of work in the last 18 months especially when it comes to live performance. LA is a tough nut to crack and I wouldn't have been able to do it at all without the kind introductions of
Lynda Kay Parker
. Her album
Dream My Darling
is an absolute masterpiece with classic after classic song, a real album. I won't go on too long here but not only is Lynda one of the greatest American song writers I've had the good fortune to know, she is a first class person. Smart, funny as all hell and a true performer. Through her generosity I have met some of the greatest musicians I have ever known who continue to be so supportive and encouraging.
John Mcduffie
, Christopher Allis, Jason Chesney with his killer band
Old Californio
, Jeff Legore from
The Psychedelic Cowboys
and so many more great folks out at the live shows at The Echo opening for The Blasters and Southern Culture On The Skids. It was a great year and boy I'm gonna miss playing that Gretsch! Thank you Lynda Kay!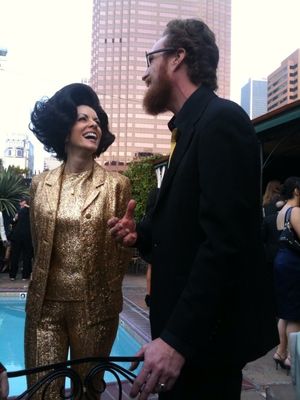 Grammy Pre-Party 2010 Hotel Figeuroa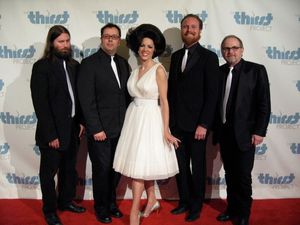 Benefit for The Thirst Project Santa Monica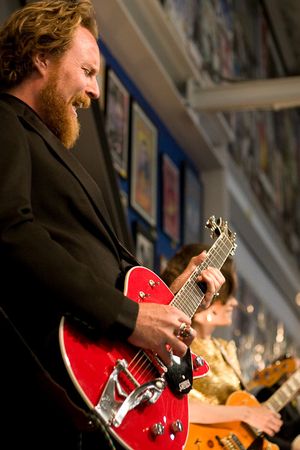 Live in store appearance at Amoeba Records