The Last Dancers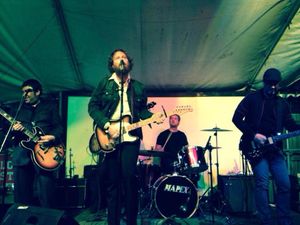 The Last Dancers Pre Revolution cuts straight from the musical vein of Memphis, Tennessee and rockets into outer space past Mars. Phases of Roots, Blues and Americana beat like a hard-worn heart on an old torn sleeve. Reeling with passion, rock freedom and exquisite lyricism that hovers over bright guitars and harmonies, the songs stand up to those on records made by The Faces, The Kinks and Big Star. Unlike any modern band, these 13 tracks written by Adam Mackintosh and produced by Dano Capristo in Portland, Oregon will leave you whispering to your fellow audiophiles and wanting more.
-The Black Apple, PDX
Listen to The Last Dancers
---
Mackintosh was truly pleased to be invited by Purdue University to present 8 field recordings captured from community musicians in the spirit of
Alan Lomax
, as part of 
Jayme Stone's Lomax Project Residency
.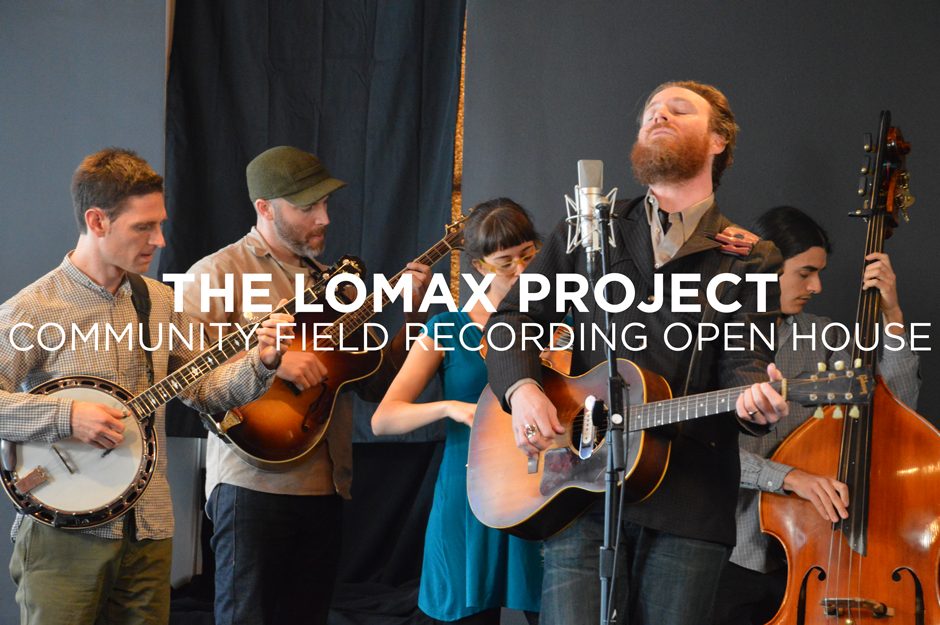 All of the performances can be heard here:
The Lomax Project
Adam Mackintosh song "Steam Train" appearing in
Westbound
!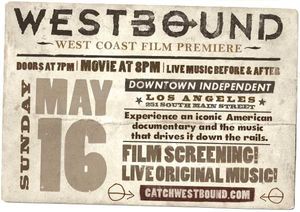 BIO:
Bio: Adam Mackintosh is a unique American songwriter born and raised in Fremont, CA. Over the course of his songwriting career he has experienced major mile stones including a performance of "Forbidden Fruit" by The Portland Symphony and Storm Large as well as a featured placement of "Steamtrain" in Westbound. Forbidden Fruit has since been recorded by Storm Large and her new band
Le Bonheur
and released on Pink Martini's label.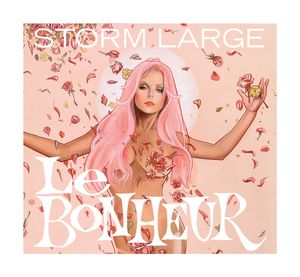 After six European tours, five years in New Orleans, six years in Portland, two years in Hollywood, one year in Austin, three years in Wisconsin writing with some of the nations best writers, Mackintosh has found a home in Chicago. Adam has shared stages performing and recording with Earl Slick, James Hall of The Pleasure Club, Joseph Arthur, Eric McFadden, Storm Large, Damon Ranger, Jackson Browne, Pat mAcdonald (Timbuk 3), Clyde Stubblefield (James Brown's Funky Drummer), Lynda Kay Parker, Jimmy Chamberlain, James Beaton, Chris Aaron and many, many more. Adam has performed at over 500 concerts in the US and Europe. His style of songwriting has been compared to modern music such as Delta Spirit, Iron and Wine, Band of Horses, Wilco, Cold War Kids, Radiohead, Ryan Adams, My Morning Jacket and many of the classics, Harry Nillsson, David Bowie, John Lennon, Faces, George Harrison, Jellyfish, Old 97's, Big Star and The Kinks.
He was the collaborating writer and performer with
Ruby James
and Kyle Crusham on her album Voodoo Queen and spent a year as the lead guitar player for 
Lynda Kay
.
Adam currently resides in Chicago, IL. and performs occasionally as lead singer of The Last Dancers.
He is currently performing in Chicago,writing and recording for multiple projects including contributing a track on pAt mAcdonald's tribute album "Begging His Graces" and working on a forthcoming Last Dancers record.
Film Credits include:
"Crazy In Love" from the
@junefallingdown
soundtrack
"Steam Train" and additional Music in Westbound by Arketype Inc.
"All Alone",  "Overdosed" and additional music in Damaged Goods By David Walker

Steel Bridge Songfest: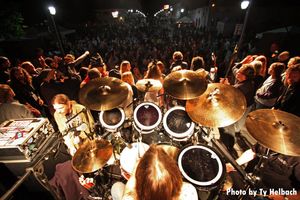 The Construction Zone and CD Project
The Construction Zone is a week-long collaborative songwriting intensive
for professional and aspiring songwriters. Participation is by invitation only.
It involves a week of collaborative songwriting and performing with a purpose in mind.
The sessions begin with a meet-and-greet dinner for all writers.
Out-of-towners stay at the Holiday Motel, located by the bridge in downtown Sturgeon Bay.
All 18 rooms are booked for the event.
Accommodations are free of charge for invited guests.
Collaboration is encouraged, and facilitated if requested.
Writers are encouraged (but not required) to derive inspiration from the steel bridge.
The Bridge-with-a-capital-B has long been a potent metaphor in popular song.
The Steel Bridge is a great symbol of strength and of joining together,
the melding of diverse cultures, divergent views, the old and the new,
the words and the music, the tangible and the intangible…
The word "bridge" doesn't need to be used in expressing
thoughts and emotions inspired bythe presence of a steel span.
The connection need not be conscious. It just happens..
Writing takes place in motel rooms, coffee shops around town, by the waterside,
any place writers want to go for focus, stimulation, or solitude.
There are two recording studios operating 24/7 with full-time engineers for documenting songs.
Every night at dusk, there are round robins for all attendees,
where writers play for each other the songs they've written.
Unlike some other songwriting events, there are no attendance fees for "aspiring" writers.
Food, drink, and accommodations are free.
Writers retain full ownership of their contribution to songs written at the event.
Mechanical royalties contributed to the Steel Bridge Fund are appreciated, but optional.
This intense collaboration process allows the individual artist to expand techniques
and network with other artists.
The week ends in a public performance of the fresh new works.
The Artists donate the recorded music to the CfOB effort and a compilation CD is created
The profits from the CD sales are dedicated and used to build national awareness
and promote historic preservation.
Proceeds are donated to the Michigan Street Bridge Fund on a long-term, ongoing basis.
Steel Bridge Songfest
The Steel Bridge Songfest is an annual volunteer community historic outreach event produced by CfOB and is now the largest Americana songwriter showcase in the Midwest. The festival mixes major speakers in Historic Preservation with songwriters of national and regional prominence who display a strong affinity for social responsibility and historic preservation.
The annual three-day celebration is designed to promote community activism, increase community economic impact and promote historic preservation through the use of artistic expression and experience to an audience not normally drawn to such a dry subject as Historic Preservation. The purpose of the SB Songfest is to also raise local, state and national awareness of the Michigan Street Bridge through original songs written, inspired by the bridge and volunteer public performances. The Songfest and CD compilations aim to promote, build and maintain the first of its kind public/private, long-term historic preservation "Michigan Street Bridge Fund", which is held by the National Trust for Historic Preservation in Washington DC . The fund is designated to be used in the future, to promote and protect the historic Michigan Street Bridge as a one-of-a-kind historic attraction within the State of Wisconsin. The proceeds through outreach and sales, will be used to promote the preservation of the bridge and supply the GAP financing needed for preservation efforts, and address some of the ongoing PREVENTATIVE yearly maintenance costs, which are not currently covered by Federal or State financing and which the lack of, got it into the disrepair today.
Need:
The state-owned, historic Sturgeon Bay (Michigan Street -Memorial) Bridge, is nationally significant not only for its design but also for the unique upper bascule section which is one of only two examples existing in the United States but also as a War Memorial. Citizens for Our Bridge Inc has been active in the preservation effort since 1996 and was instrumental in having the structure placed the Wisconsin Register of Historic Places and the National Register of Historic Places.
Even though The State of Wisconsin has scheduled the Historic Sturgeon Bay bridge for a one time "rehabilitation" for 2008, the specified repairs are far from a total "restoration" nor do they offer protection from future decay after the one time 25 year rehab is complete. Federal financing for historic bridges allocated to the States offers preservation but does not cover ongoing maintenance of this important historic structures, nor is it automatically protected by federal mandate to be on the highest level of maintenance with a proactive repair schedule.
The unique goal of the CD and Steel Bridge Songfest projects are to ultimately provide some of the gap financing for the State, using the city as a conduit, which is needed to properly maintain and restore the Michigan Street Bridge, thus protecting this structure far beyond a one-time, rehabilitation. In addition, National Trust and CfOB has established a first-of-its-kind, public/private financing tool, The Michigan Street Bridge Fund for the Public, City or State to use in the preservation, maintaining or to restore this important structure for the next 100 years and beyond, without impacting other budget needs. This longterm financing option may someday help in avoiding any need to replace this important structure, because of unplanned maintenance costs or underfinanced budgets in the future.
Overall C.f.O.B. Long-range Goals
To preserve and restore the Historic Michigan Street Bridge and Historic Downtown for future generations;
To educate and influence the protection of the unique historic structures in America
regardless of their size or ownership.
To celebrate citizen activism and participation in historic preservation within their community.
To support contemporary creative pursuits, especially songwriting and musical performance.
To engage the citizenry in historic preservation through artistic creation via public participation.
Bridge as metaphor. Bridge as inspiration. Musical bridges…
SCENE MAGAZINE 2009



The idea was to save the Michigan Street Bridge in Sturgeon Bay from the wrecking ball. A grassroots group formed to raise money for and public awareness of the bridge. A byproduct of the group's interest in historic preservation was a weeklong gathering of musicians, now known as the Steel Bridge song Fest.

The event culminates in a series of concerts around Sturgeon Bay and in a yacht yard in the shadow of the bridge, with a wide variety of music by local, state, national and international artists. Jackson Browne has headlined at the final main concert every year.

But what the public does not see is how the week starts off, with a group of invited songwriters convening and collaborating to create new music that somehow relates to the bridge or a bridge. The best of those songs are released annually on a Steel Bridge Songs CD, with each year's recording appearing on disc at the next year's festival. Proceeds from the sales go to a bridge fund held by the National Trust for Historic Preservation.

As he has ever year since its inception, Jackson Browne headlines the main concert in the yacht yard beneath the old steel bridge.

The list of 150 or so performers is amazing. Check it out on the website, sbsf5.com. Here's a partial list of just local bands/artists appearing at the festival: Andy's Automatics, Blueheels, Chris Aaron, Dana Erlandson, Honky Tonk Twisters, Ifdakar, Nicki Sims, Profane, The Wandering Foolz.

We've heard stories of how musicians are so charmed by the area and the event and all the other musicians that they cannot help but return. Adam Mackintosh, a West Coast native, went one step beyond. He moved to Door County. We caught up with him for a few questions.

SCENE: Did you actually move here after participating in the fest? Which year was that and how did it happen? Had you run into pat mAcdonald on the music circuit?

ADAM MACKINTOSH: Yeah, actually. I met Chris Aaron at the second Steel Bridge (2006) and he invited me out to Denver to do some writing with him. We were doing some tracking in Madison with Clyde Stubblefield on drums and playing shows in the region when I slipped on some ice and broke my ankle in three places. Chris dropped me off in Sturgeon Bay where I had 6-8 weeks to heal up and got to know Door County. I did sponsorship for the festival and got to know more about the area and the people. Portland was completely behind me at that point, and falling in love with Anna (Sacks) pretty much sealed the deal. Anna had been working on the Holiday Music Motel project with pat, Jackson Browne and several others so we got an apartment and started doing things like the Songwriter Showcase to keep the vibe going through the winter. pat I met several years ago in Barcelona while on tour there, through our friend Eric McFadden.


SCENE: Where were you coming from (I saw a reference to Portland on the website)?


AM: I lived in Portland for 6 years and managed/booked Dante's while taking yearly trips to Spain to tour with my band. Before that I was in New Orleans for 5 years and San Francisco before that, which is where I actually "came from."

SCENE: What was it that attracted you to the area? Was there a "eureka" moment to the decision?

AM: Well, I was attracted to Anna and by the idea of working with the festival. The "Eureka" came in a slow motion sort of way, fanned out in the frames of 2 years' work. Somewhere around the "K" I think it started to make sense, when I realized the potential to be a full-time musician in this place. I began teaching kids guitar and composition, doing songwriter showcases all over the region and playing lots of shows in smoky Wisconsin taverns. Having a guitar in my hands the majority of the day has been a truly worthwhile endeavor. When I put The Last Dancers together things really started to get hustling. Now we're booked through summer on the peninsula and are recording a great deal of original music.

Since the fest is the result of grassroots volunteerism, has your role in the festival grown?


My role these days is more like an Ambassador. I tell people how great it is and to graciously accept if they are invited.

What is your role in this year's fest? Anything in particular you are looking forward to this year?


At this point my involvement is mostly musical, which is where I have worked very hard to be. I still help in a behind-the-scenes sort of way but it's more long-term and community based. Doing more outreach to other musicians nationally and working more venues into the actual routing of the musicians getting to the festival. For example, I've set up a show at a new venue this year with Player/Kommander from Birmingham, Alabama, that will help offset their travel costs to get James Hall here for the week of writing.

This year I am looking forward to a large group of cutting-edge musical creatives working together amid the borders of chaos. I think some very special things are going to come of it.

Is music your sole source of income? If so, did your standard of living change here?


Music is about 75% of my income these days and live shows, CD sales and teaching seem to be where it actually comes from. My standard? It used to be worry all the time, now it's rock all the time, so yes, it's changed dramatically.

What do you think of the music scene in northeastern Wisconsin?


It's pretty weird at first, especially coming from a hoity-toity place like Portland. But what you start to figure out eventually is that the audiences here know their music, they like to party and are generally very down to earth. Once you figure out how to make the kids and the wigs dance at a fish boil, you've arrived.

I can say this, there is a serious venue shortage statewide and many of the places out there could really benefit from adding a stage or a house sound system to their spaces. It would make mid-liner touring acts consider Wisconsin a more viable market to play in.

Want to say anything about Doorcountyscene.com (an online music calendar/promotional site he created for the Door County music scene)?


Beyond all the great songs written and recorded here by songwriters in the county (that stream free in the flash player), this year I've set up individual pages for some of the artists who tour through Door County in the Summer on the site, since I have very little time to administrate it these days. What's cool about that is everyone's Myspace calendar is listed so you can see when and where they will appear all season and those pages link back to the artist's pages so you can listen and learn more about them.

Also, several new venues are on there now that have just started having music this season, like The Fishing Hole.

Any regrets about moving here?


None. It has been great and I have met many great people I will know all my life.

Anything else people should know about Adam Mackintosh?


I have a song called Steam Train in a film coming out later this season called Westbound. It was made by Arketype, a Green Bay media company. It has music by pat mAcdonald, Melaniejane and Victoria Vox.




Green Bay Band Reviews
Adam Mackintosh and the Songwriter Showcase Review at Kavarna Green Bay, WI 2009

Adam Mackintosh and Pat mAcdonald at Kavarna Green Bay, WIGreen Bay Band Reviewer - TJBy TJ
August 20, 2009
I'm kind of happy and sad at the same time. Tonight we end Adam Mackintosh's regular hosting of the "Song Writer Showcase" at Kavarna on Broadway. Adam's influence on the community was truly felt on this night, the "Song Writer Showcase" held monthly downtown on Broadway Ave, lends a stage to area musicians that have come with songs to share. It is simple and minimal. Songwriters play three of their songs usually solo or accompanied by a musician or two. The music genre was primarily what I would call urban folk, a blend of traditional folk with ties to rock and alternative. For the past year Adam Mackintosh has been hosting, inspiring and mentoring local musicians at the Kavarna songwriter showcase and now he has moved the band to California. Adam Mackintosh's music is awesome; his album "The Gracious Living of Adam Mackintosh" (available on itunes) is one of the best recorded and most eccentric raw alternative albums; it has a playful dark side and lingering minor tones. A very creative and well thought out production and Adam's crystal clear vocals and raw emotion are sure to find a place in your imagination.

Adam Mackintosh and Connor Sands at Kavarna Green Bay, WITonight he was playing on an older Gibson acoustic with a more subdued energy than what is carried on his recorded albums. His tone was soft, his vocals brilliant, and the use of chords and solo work were just amazing. I arrived a little late, but the majority of what I saw at the show was the many talented musicians and Adams collaboration with them on the stage or on the PA mixing board. Locally known artists like Connor Sands of Midwestern Charm, Palmer Shah, Jana Holland, Marybeth Mattson, Pat MAcdonald and many others came out to share their songs and talent tonight. It was a great mix of styles and the musical talent was amazing. The sense of community at Kavarna was heartfelt and the influence that Adam has had on our music scene will continue to last and grow while he is out making his mark in California. Adam's jams with Pat MAcdonald during the encore and close of the night were so cool and in true songwriter fashion. A special thanks goes out to Kavarna owner and musician Alex Galt for giving music such a special place grow. You can catch Kavarna's food and music lineup on their website. To check out Adam Mackintosh's music go to his website and order his new album "Last Dancers" I hope they love him as much out in Cali as we do here! Come back soon!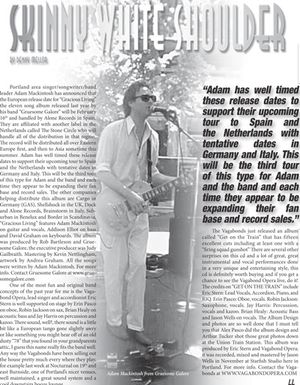 Portland, Oregon circa 2004


"I always have a wide open heart for bands that are far away from musical trends, and so it's with Adam Mackintosh, which are led by singer/songwriter Adam Mackintosh. It's not easy to pigeonhole their sound, but while listening to the album names like early David Bowie, Gentle Giant or later Beatles are still on my mind. All songs are very emotional and mostly introspective, but sometimes added with a hard rocking edge. The melancholic resonance of Mackintosh' voice and his crystalline guitar playing are complimented by the well-tempered organ sound of David Graham and a soulful rolling rhythm section."

"Opening his debut full-length, Adam Mackintosh, with the line "Everything you'll ever need to know is written in the music" (and repeating it during intermission), Portland, Oregon's Adam Mackintosh testifies to his belief in music and its power to enlighten and guide you through life. Softly sung over an acoustic guitar and light drums and bass, the line is an apt fitting for a record that recalls everything that is good about music."

"Front man Adam Mackintosh knows how to write a great song, whether it is pop or rock. Putting this statement to the test, Gracious Living manages to offer up eleven solid testimonials to the statement's validity."






July 25, 2008 Peninsula Pulse- Wisconsin
Adam Mackintosh is a unique songwriter and will play at the Town Hall Bakery August 1. Adam is the former lead musician in the Portland, Oregon act Gruesome Galore and has learned longevity and excelled as a songwriter.

Performing three years at Steel Bridge Songfest in Sturgeon Bay with some of the nations best writers, Mackintosh has shared stages and recordings with Jackson Browne, Pat MacDonald, Clyde Stubblefield, James Brown's Funky Drummer, James Hall of The Pleasure Club, Eric McFadden of Parliament Funkadelic and a multitude of highly talented industry professionals. Mackintosh has performed at over 300 concerts in the U.S. and Europe to crowds ranging from 10 to 5,000. His style of music has been compared to many of the greats, including Harry Nilsson, David Bowie, John Lennon, Radiohead, George Harrison and Jellyfish.

Come and enjoy the magical music of Adam Mackintosh. Joining him will be Anna Sacks, a wonderful singer with a velvet voice.

The show starts at 7 pm and tickets are $10 at the door. Host Jeanne Kuhns will open. Mackintosh recorded with Kuhns on her new CD

Ghost Ranch

, so they will do a song or two together!


July 17, 2009
Since his relocation to Sturgeon Bay in early 2007, Adam Mackintosh has been a driving force in bringing together the talents of many of the gifted writers in Door County. On Saturday, July 25 at 7:30 pm, Mackintosh will gather a number of those musicians on stage for a concert at Third Avenue Playhouse.

The show will feature Mackintosh's original songs, performed in an acoustic style with his musical cohorts. Mackintosh has appeared with musicians such as Jackson Brown, Clyde Stubblefield, and Eric McFadden of Parliament Funkadelic. His style of music is reminiscent of David Bowie, John Lennon, George Harrison, and the Kinks.

As a co-founder of the Songwriter Showcase, he and his partner Anna Sacks have hosted over 100 performances in Door County alone, most of which have been in cafes throughout the region.

Special guests for the evening include Pat Bohan, Jeanne Kuhns, Melaniejane, pat mAcdonald, Jake Nyberg, Robin Bienneman, James Hall, Anna Sacks, George Sawyn, Ryan Thompson and Rick Younglove.

Tickets for the show are $15 for adults and $12 for seniors and students, and can be purchased at the TAP box office from 10 am – 3 pm, Monday through Friday, as well as an hour prior to performances. Tickets may also be purchased at the Dancing Bear on 13 N. Third Avenue.

GREEN BAY PRESS GAZETTE

Adam Mackintosh, a unique local songwriter, and guitar player, plays the Woodwalk Concert Series histed by Jeanne Kuhns Friday, July 10, accompanied by singer/songwriter Anna Sacks' vocals and keyboarding.
Advertisement

After six European tours and three years in Wisconsin working with some of the nation's best songwriters, mackintosh has shared stages and recordings with James Hall, Storm Large, Jackson Browne, pat mAcdonald, Clyde Stubblefield, Eric McFadden of Parliament Funkadelic and a multitude of others.

He has performed at over 400 concerts in the United States and Europe to crowds ranging from 10 to 5,000. His style of music has been compared to Harry Nillsson, David Bowie, John Lennon, Radiohead, George Harrison and others.

Sacks' crisp and down-to-earth style can mellow a crowd or bring them to their feet, complementing Adam's music.

The Woodwalk series is held in a restored barn surrounded by gallery owner Margaret Lockwood's paintings and the art of other regional artists. Desserts, snacks, and beer and wine coolers are available for purchase. The series runs Fridays through August; for more, visit www.jeannekuhns.com.

Adam Mackintosh and Anna Sacks take the stage at 7 p.m. Friday, July 11, at Woodwalk Gallery and Events barn, 6746 County G, south of Egg Harbor. Admission is $10 at the door, and reservations are taken.